Upcoming Events
.Summer Concerts at the Elmwood Resort 
We're happy to announce the return of our summer concert series at the Elmwood Resort! Every weekend (weather permitting) we will have live entertainment playing the favorites of yesterday and today! So, bring your favorite beverage, grab a seat by the fire pit and enjoy!
Meraki
The soul, creativity, or love put into something; the essence of yourself that you put into your work. Meraki is vocalist Sophie Patenaude on keyboard, guitar, and occasional tenor sax accompanied by John Edwards on guitar, bass, and backing vocals. Together they perform a musical repertoire from Adele to Zeppelin, Broadway to Nashville, LA to Liverpool in their own unique style.
.
Curt Bessette & Jenn Kurtz
One of the Maine/NH Seacoast's most popular duos…Curt and Jenn perform throughout New England. They are known for their wonderful harmonies, creative guitar playing, original songs, and their new interpretations of popular songs. They love connecting with their audiences and audience participation is always encouraged! 
.
.

Lisbon, July 7-9
Since 1982, The Moxie Festival in Lisbon, Maine has been held on the second weekend in July. Now in it's 35th year, the festival  includes a three day Pow Wow; Friday night fireworks; a Saturday parade, Family Fun Fair, and 5K race; and on Sunday, the Chief Worumbo Androscoggin River Race and the Moxie Car Show.
.
Yarmouth Clam Festival
The Yarmouth Clam Festival takes place every summer, during the third weekend in July in the charming coastal village of Yarmouth, Maine. This summertime tradition draws visitors from all over the country who come to enjoy the music and arts, events and competition, and of course, the delicious food.
Over 80 different types of food and beverages are featured at the Festival's food booths. Each year over 6,000 pounds of clams, 13,500 Lime Rickeys, 6,000 lobster rolls, 2,200 pancake breakfasts, 1,500 shore dinners, 400 homemade pies, and 6,000 strawberry shortcakes are served at the Festival.
The Festival features events that range from a diaper derby to a world-class professional bike race, a clam shucking contest, parade, fireworks, street dancing, running races, firefighters muster and much more!
.
Maine Lobster Festival
"Five Days of Feasting and Fun on the Fabulous Coast of Maine!"
What do you get when you mix the world's greatest lobster cooker, 20,000 pounds of lobster, a sea goddess coronation, a big parade, top notch entertainment, an international crate race, fine art, talented crafts people and vendors, US Navy ship tours, cooking contests, marine tent and MORE?!
What started as an idea for a local marine festival to revive Midcoast Maine communities has turned into an internationally-recognized celebration of local seafood. The Maine Lobster Festival attracts visitors from as near as Owls Head, Maine, to visitors from countries throughout Europe and Asia!
The Maine Lobster Festival attracts tens of thousands of visitors each year with the promise of fresh, local lobster dinners, nationally renowned entertainers, cooking contests, carnival rides, Maine craftsmen and artists.
Find out more about the Maine Lobster Festival…
.
Great Falls Balloon Festival
August 18-20, Lewiston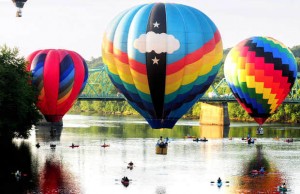 The Great Falls Balloon Festival is the premier summer event of central Maine. It enjoys a national reputation as a first-class event and hosts visitors and balloonists from all over the US and Canada. This much-loved event is a destination for many visitors to the state of Maine, with activities for all ages, a parade and more.
When the balloons aren't overhead, there is still plenty to do; dozens of food booths offer everything from lime rickeys to taco salad, pancake breakfast follow the morning launches, craft and trade booths invite browsing, a children's area with games, a bounce house and face painting and live entertainment on two stages. Carnival rides, a parade and various demonstrations and contests round out the weekend's events.
.
.
Maine Highland Games & Scottish Festival
August 17, Topsham
The 37th Annual Maine Highland Games & Scottish Festival is the largest one-day Highland Games in New England. Wide variety of Scottish activities to enjoy; world class athletes, youth athletics, massed Pipe band performances and competitions, dog trials, over 60 clan tents, Scottish organizations and vendors to enjoy. Harper circle, dance competitions, Clan & Famly information tent, souvenir sales tent, Scottish Arts & Crafts, Parade of the Tartans. Entertainment by various groups, fiddle and harp workshops, and much, much, more.
.
Wells Chili-Fest
August 26, Wells
The Wells Chili-Fest has been a popular, traditional late summer event for Wells. The event is presented by the Wells, Maine Chamber of Commerce and the Chili Cook-Offs are sanctioned by and run in accordance to the rules of the International Chili Society. Cash prizes and plaques are awarded for winners in each of the cook-off categories. All winners of the Wells Chili-Fest ICS sanctioned cook-offs qualify to compete for further cash prizes and awards at the World's Championship Chili Cook-off. ICS cook-off competition is for ICS members. The ICS is the largest food contest, festival organization in the world.
Great State of Maine Air Show
August 26 & 27, Brunswick 
After a two-year hiatus, the world-renowned U.S. Navy Blue Angels will finally return to the former Brunswick Naval Air Station and The Great State of Maine Air Show the weekend of August 26 & 27. Pushing their F/A-18 Hornets to the limit, the Blues will amaze you with their speed, precision and daring maneuvers.
The team is stationed at Forrest Sherman Field, Naval Air Station Pensacola, Florida, during the show season. However, the squadron spends January through March training pilots and new team members at Naval Air Facility El Centro, California.
Although the remaining schedule of events has yet to be formalized, in the past shows have also featured the F/A-18C Hornet Demonstration from the US Navy. In addition, the Texas Flying Legends Museum have brought over a restored B-25 Mitchell, P-51D Mustang, P-40 Warhawk, F4U Corsair, and one of only two flyable Mitsubishi A6M Zeros to the show and participated in a warbird flight that involved mock-aerial combat and civilian aerobatics performances have rounded out the rest of the show.  We will update this article as additional performers are announced.
For more information on the Great State of Maine Airshow…
.
Capriccio Festival of the Arts & Festival of Kites
September 3-17, Ogunquit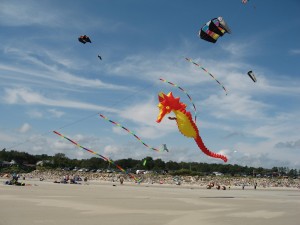 Now in its 27th year, Capriccio is "a musical composition in free form, usually lively in tempo and brilliant in style." The word also represents Ogunquit's town-wide Festival of the Arts.
Participants will include the major arts organizations in town, churches, art galleries, service organizations and local businesses. Events will include concerts, new exhibits and receptions, historical look-backs, special tours of theatres and art galleries, and the art of kite-flying.
The Capriccio Festival of Kites on Ogunquit beach will take place on Saturday, September 9 from 9 am to 2 pm. The Festival features professional kite flying demonstrations, kite decorating contests for children, and the climactic Grand Ascension, filling the sky with everyone's kite in the air at the same time. Kites are available for sale at the beach, and are provided free for the children's contest.
.
Hampton Beach Seafood Festival
September 8-10, Hampton, NH
Over 50 of the Seacoast's top restaurants serving an abundance of mouthwatering seafood delicacies; 80 Arts & Crafts vendors promoting locally made products; hundreds of Ocean Boulevard merchants offering end-of-the-season Sidewalk Sales; a Kiddie Land with the region's most notable Celebrities in Children's Entertainment; continuous Culinary Chef Demonstrations produced by Pat Whitley; and two stages of continuous entertainment with 15 Bands and Orchestras. On Saturday, the United States Air Force Band of Liberty will perform an inspiring patriotic medley leading up to a spectacular Fireworks display; and on Sunday spectators will view an amazing Sky Diving extravaganza.
.
.Bonus Nights Return!!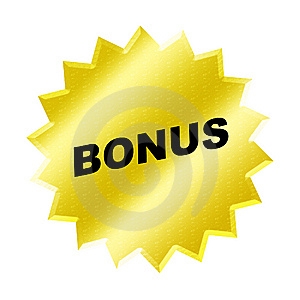 As if visiting the Elmwood Resort wasn't already special, we offer the return of BONUS NIGHTS!! Spend two consecutive nights at the Elmwood Resort between September 24 and December 31, 2017 and stay an EXTRA NIGHT on us!!
Can't stay the third night due to work? Why not use the bonus for an extra extended check out time and let the kids swim in our indoor pool all day long!!
Availability for this special bonus night is limited and advance reservations are required.  Not valid Columbus Day Weekend.
This special may only be reserved by calling us directly at
(800) 697- 8566 or (207) 646-1038, so call and reserve today!!
.
Punkinfiddle

September 30, 10 am – 4 pm, Wells
This National Estuaries Day Celebration features traditional crafts, hands-on learning, lively music, old-fashioned games, fun food, farm animals, and lots of smiles in a historic seaside setting.
Stuff a scarecrow, stomp your feet, paint a pumpkin, churn butter, quiz a fiddle maker, create a craft, walk the beach, and leave smiling.
This annual fall festival features environmental education, artisan demonstrations, lively music, wholesome food, farm animals and children's activities.
.
.
.

October 1-8, Fryeburg 
It was a chilly day in March of 1851 when a few local farmers and merchants got together and decided to show off their produce, cattle and wares to the community. Since those humble beginnings, Fryeburg Fair has grown to become Maine's largest agricultural fair complete with six days of harness racing, a farm museum second to none, the world's largest steer and oxen show and a reputation known throughout North America.
The 8-day Blue Ribbon Classic has flourished since that first fair when William Walker of Lovell won $3 for the best acre of corn and William Spring of Brownfield earned $1 for the best seed wheat. Today, the early October fair boasts Maine's largest agricultural event held on 185 acres in the Saco River Valley in the foothills of the White Mountains. Fryeburg Fair attracts more than 300,000 people annually.
October 20-22, Ogunquit
Now in its 14th year, explore the town as businesses decorate and compete for the best scarecrow display. Scavenger hunts throughout Ogunquit! Solve the clues to be entered to win a prize. Events include the autumn Bazaar, Great pumpkin patch presentation, antique & classic car show, wine tasting, OgunquitFest obstacle course, wine tasting, children's fall story hour, ghostly tours, costume parade, waiter races, high heel dash & walk off, and much more!
.
Thanksgiving, Black Friday Specials, and the Lighting of the Nubble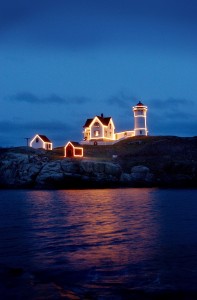 The Thanksgiving Holiday has grown more and more popular over the years as many of our guests take advantage of our stay two night, get one free special to come spend Thanksgiving in Wells and cash in on the local Black Friday deals throughout the region.
Capping off the weekend is a special enchanting night in York for all to see as the historic and famous Nubble Lighthouse dons its holiday splendor. Christmas music, carolers and cookies for all and Santa Claus makes a visit.
Circle this weekend on your calendar!   Purchase a Elmwood

Holiday Gift Certificate either by phone, online, or in person on Friday, November 24th thru Monday, November 27th and pay only $45 for a $50 gift certificate, or $85 for a $100 gift certificate. Gift Certificates may be
redeemed any time after January 1, 2018.
Call us at (800) 697-8566 for details and we will be happy to rush your certificate right out in time for the holidays!
.
Christmas Prelude Kennebunkport
November 30 – December 10, Kennebunkport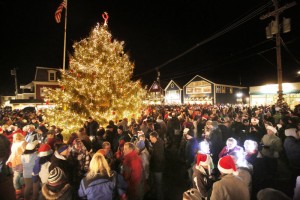 Recently voted the #2 Christmas town in America by HGTV, Kennebunkport's Christmas Prelude is now well into its 3rd decade of providing a magical holiday celebration for all generations. This spectacular ten-day event recreates the spirit and joy of the Christmas season, commencing the weekend after Thanksgiving each year. This authentic seaside celebration, sponsored by the Kennebunkport Business Association, has gained national recognition having been featured on the Today Show and written up in countless national publications.
A few of the highlighted traditions and favorite events include:
Tree Lighting Ceremony in Dock Square
Santa arrives by lobster boat escorted by two very special "lobster elves" in Dock Square
Candlelight Caroling at the Franciscan Monastery
Prelude Champagne Reception at The Nott House
Holiday Shopping at boutiques, shops & galleries with festive holiday refreshments and seasonal sales
Bonfire and singing of Christmas Carols by Choirs of Angels (and local talented youth groups)
Prelude Craft Fairs featuring hand-made Maine products
Blueberry Pancake Breakfast
Downeast Lobster Bake
Cape Porpoise Lobster Trap Tree Lighting
Santa Arrives by Lobster Boat at the Cape Porpoise Pier
Festive Holiday Fare, Special Menus & Entertainment throughout the event at Sponsoring Restaurants
Christmas Prelude Schedule of Events…
.
Christmas by the Sea Ogunquit
December 8 – 10, Ogunquit
"Ogunquit" in Native American means "Beautiful Place by the Sea", and at no time is that more true than during Christmas by the Sea. This annual seaside celebration brings the town of Ogunquit to life and to light with plenty of holiday cheer. The charming inns and stores are decorated in holiday spirit, and events galore await holiday visitors.
Friday night kicks off with Carolers and a Bell Choir Concert plus a cozy bonfire for revelers. Saturday's festivities include Hayrides, arts and craft fairs for eager holiday shoppers and Santa arriving at Perkins Cove. Shops, boutiques and art galleries offer shoppers a warm reception and a chance to accomplish their holiday gift list. The Chowderfest and Chocolatefest allow local chefs to flaunt their delicious skills, while shoppers enjoy tasty treats. An afternoon Christmas Parade down Main Street is a must. The evening Tree Lighting, caroling, candlelight walk and live Manger are all magical holiday events that capture the true meaning of Christmas.
Sunday, more hayrides and shopping awaits as part of Ogunquit's Christmas by the Sea. Free gift wrapping is available to address any holiday stress. The Southern Maine Christmas parade in Wells at 2 pm is the perfect culmination to your Christmas by the Sea weekend as it passes right by the Elmwood.
More Christmas by the Sea Info…
.
New Year's Eve Bash

Celebrate New Year's Eve at the Elmwood Resort!
Details on this year's party are coming soon.
.
.